Featured project
ARTEMIS GOLD INC'S BLACKWATER MINE, BC
The Gisborne Group is honored to have been awarded the contract for the structural, mechanical, and piping work by Sedgman at Artemis Gold Inc.'s Blackwater Mine in British Columbia, Canada. Stay tuned for updates as we embark on this remarkable project. We are excited to showcase our expertise, professionalism, and unwavering focus on safety in delivering outstanding outcomes for Artemis Gold Inc.'s Blackwater Mine project.
OAKRIDGE DEVELOPMENT PROJECT
Gisborne has been award work on the Oakridge development project - one of the largest mixed-use projects in Canadian history.  This project includes 4.7 million square feet of commercial, residential, and office space, this project is poised to transform the landscape for generations to come. We're working hard on fire protection for 6 towers.
VANCOUVER AIRPORT FUEL DELIVERY PROJECT
Fuel Receiving Facility and Marine Terminal
Gisborne has been awarded with the critical task of fire protection for the Vancouver Airport Fuel Facilities Corporation (VAFFC) project! . VAFFC, backed by major airlines serving Vancouver International Airport (YVR), constructing an innovative aviation fuel delivery system.  This groundbreaking system encompasses a state-of-the-art Marine Terminal and Fuel Receiving Facility along the picturesque South Arm of the Fraser River, coupled with an impressive 13-kilometre underground pipeline to seamlessly connect with YVR.  Our role in this incredible venture involves ensuring top-tier fire protection measures, aligning with modern building, seismic, and environmental standards to guarantee the utmost safety and reliability.
LATEST NEWS

HAPPY BIRTHDAY GISBORNE
It's Gisborne's 70th Birthday in 2023!!! We are proud of our 70 years of client focused history within the construction industry.  Gisborne has worked hard at continuous improvement to ensure our next 70 years is as successful as our first.  We would like to thank all those people who have made our success possible and established Gisborne as a safety award winning company that works with respect and integrity in all aspects of our existence.  Happy Birthday Gisborne – we look forward to a growing and safe future.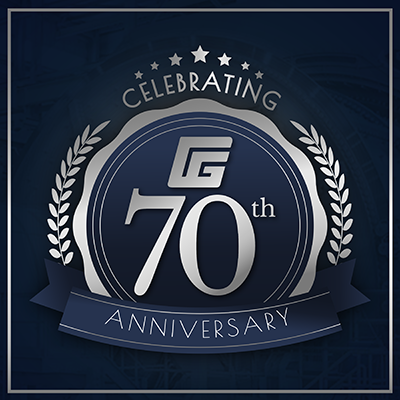 Gisborne Receives Award
Gisborne has been awarded the 2023 VRCA Safety Award for achieving a zero-frequency injury rate with 200,000+ person hours for a trade contractor.  This accomplishment reflects our commitment to safety and the diligence of our exceptional team. Thank you to all who contributed to this achievement.